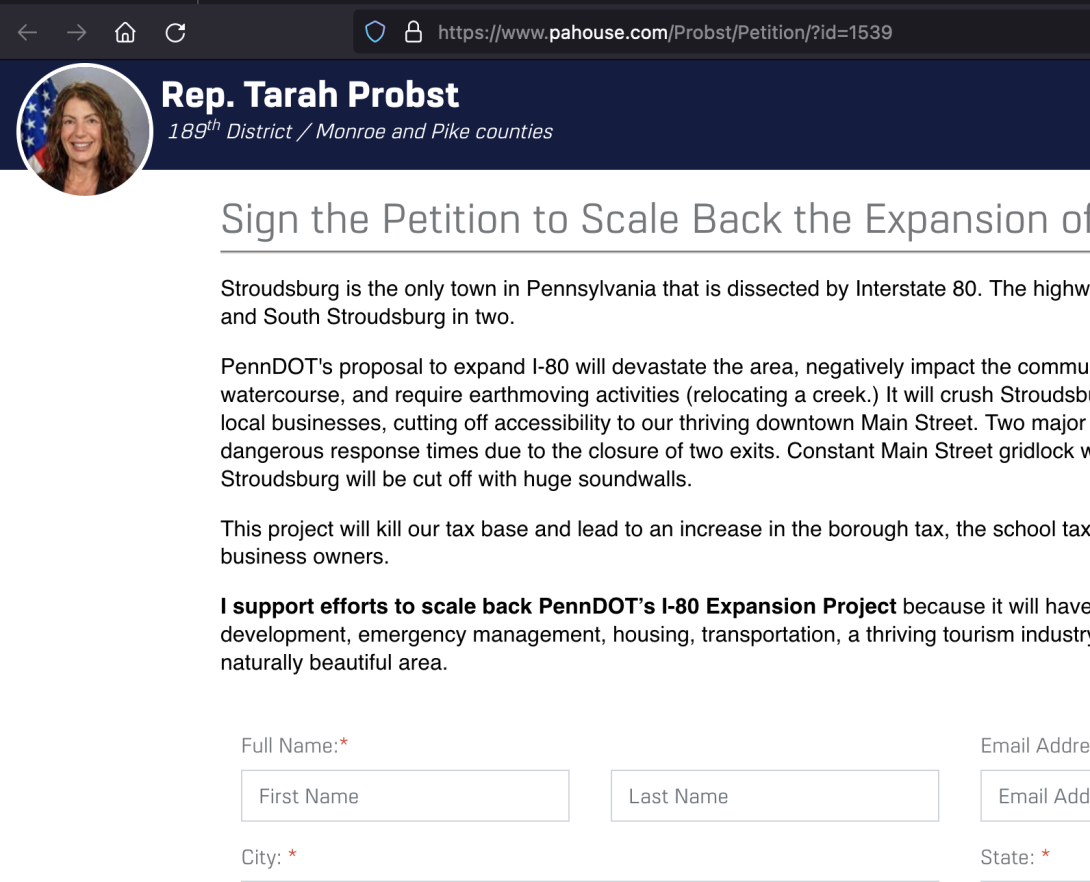 Stroudsburg is the only town in Pennsylvania that is dissected by Interstate 80. The highway literally runs through the center of town, cutting Stroudsburg and South Stroudsburg in two.
PennDOT's proposal to expand I-80 will devastate the area, negatively impact the community, encroach on our pristine creek, streams and exceptional value watercourse, and require earthmoving activities (relocating a creek.) It will crush Stroudsburg Borough, the Monroe County seat, and will wreak havoc on local businesses, cutting off accessibility to our thriving downtown Main Street. Two major hospitals, emergency services and fire companies will have dangerous response times due to the closure of two exits. Constant Main Street gridlock will be inevitable due to the closing of these exits and South Stroudsburg will be cut off with huge soundwalls.
This project will kill our tax base and lead to an increase in the borough tax, the school tax and the library tax. This would be devastating to our residents and business owners.
I support efforts to scale back PennDOT's I-80 Expansion Project because it will have severe consequences on the environment, economic development, emergency management, housing, transportation, a thriving tourism industry, and quality of life in our historically designated borough and naturally beautiful area.
Sign the petition here:
https://www.pahouse.com/Probst/Petition/?id=1539